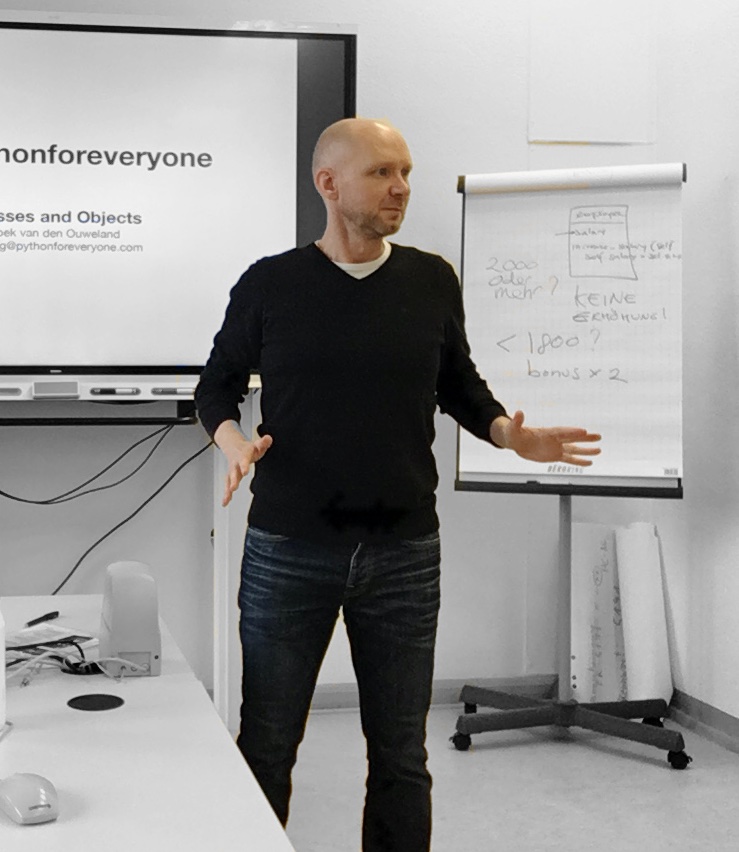 About trainer Loek
Loek van den Ouweland is a born teacher. Right from the start of his career, he was told that a programmer helps his customers best when he shows what his products can do and how they are built.
He worked for many companies as programmer and trainer and has always enjoyed to share the secrets of programming with others.
Loek has 25 years of experience training people with different backgrounds, all ages, working in branches ranging from medical systems to manufacturing and academics to aerospace.
Contact Loek